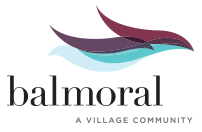 COLLINGWOOD'S BALMORAL VILLAGE: AN HOLISTIC HEALTHY HAVEN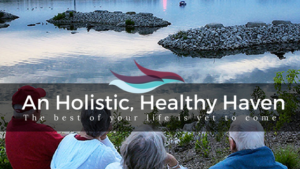 The only of its kind: From Active Retirement to Assisted Living Balmoral Village is the first community of its kind in Canada to cover the entire spectrum of care in a 55+ community.
What to do when you retire? A question we should all be so fortunate to ask ourselves, come a certain age. If you are over 55 and are considering a move to an "adult lifestyle community" in your not-so-distant-future, you may be asked if you want a community that can accommodate your care (Health) needs should they change; Or whether you would like to find a community focused on active living.
Balmoral Village is the first community of its kind in Ontario. Its offerings cover the full spectrum of retired life and care. Located in Collingwood, this community is idyllically suited to every type of lifestyle, but wait… there's more.
Answering a call for better options
Project Founder, Thomas Vincent, has been asked in recent years to visit various retirement communities for "active seniors."
"One of the enticements that always seems to be included in these offers is that a medical centre is either attached or nearby," said Vincent. "They use phrases such as adjoining skilled nursing care facility, 'all the advantages of assisted living,' 24 hour emergency medical services, 'supervision of medications."
Each of the offers addressing the point at which you come ill, each addressing treatment; not prevention. Vincent was frustrated by this approach and obvious gap. "I believe this way of thinking contributes to programming people into believing the WILL become sick," he said.
After fruitless research for a community that offered a more proactive approach to health for its residents, he decided to take action.
Balmoral Village not only provides 5 types of homes for people over 55 years of age at different stages of their lives, the community promises to promote healthy, active lifestyles. Perhaps the cornerstone of this unique community will be the holistic health centre. Rather than nurses and doctors alone, the centre is staffed with chiropractors, acupuncturists, naturopaths, practitioners of homeopathy, herbology, massage, yoga and eastern medicine among others. An integrated health club will provide easy access to classes and activities that promote healthy living, and vitality.
What's more, the location of the community, in the heart of South Georgian Bay, couldn't be more conducive to year long, healthy, active living.
Learn more, consider reserving your next home
Reservations for exclusive condominium residences at are filling up. The current state of the local and GTA real estate markets are putting pressure on the South Georgian Bay condo inventory, and Balmoral Village offers access to this competitive market, for those not quite ready to move. To learn more about the available condos, bungalows or townhouses register to receive updates or contact one of our team members. Registrants are automatically entered to win 2 passes to the Scandinave Spa and Dinner for two at one of Collingwood's premier restaurants.
Click here to register today and be entered to win our great prize package.