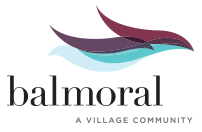 Unique Adult Lifestyle Village Peace of mind with everything at your doorstep to enjoy healthy, active living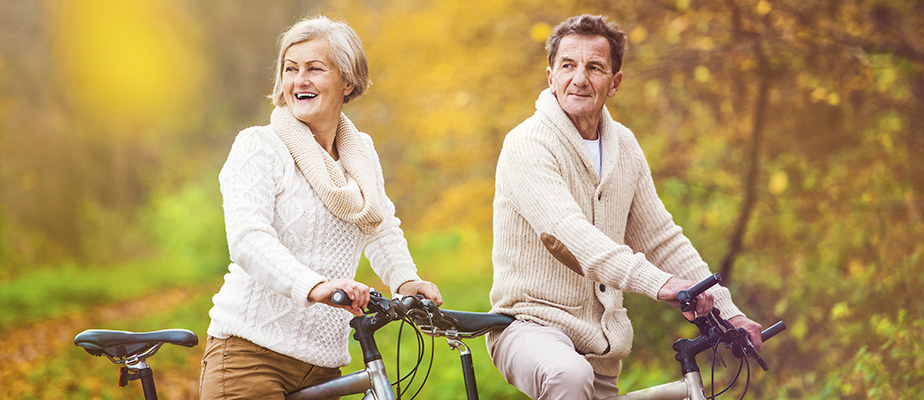 Ontario's renowned four-season playground of Blue Mountain-Collingwood draws folks of all ages to this iconic area, where the Escarpment meets the Bay.
Carol Comish knows the area's attractions well, having had a role in its development. Living In Blue Mountains since 2001, she and her late husband were instrumental in getting the Village at Blue Mountain off the ground. Now she lives at Balmoral Village where she finds peace of mind with everything at her door to enjoy healthy, active living.
"I hike the trails, swim in the Bay and really enjoy the natural surroundings."," says Carol, who enjoys tennis, skiing, book clubs, biking, snowshoeing and numerous volunteer jobs. Carol chose to move to Balmoral Village from her lovely house on the mountain to enjoy a busy social life and amenities within walking distance.
Living at Balmoral Village, Carol enjoys the convenience of having on-site amenities like a community centre, auto share, shopping, medical centre, parks and trails.
"The amenities are very important to me, she says, "I especially like the medical centre." Carol applauds the wellness opportunities and points to the fact that the medical centre will arrange transportation to appointments as another plus to her decision.
Carol has moved into her house at Balmoral and both she and her dog are delighted. An easy walkout to the deck, slip resistant floors, grab bars, hand shower and touch free taps will make it easier to age in place, and the dog has stairs to the yard with invisible fencing. "Last week, there was a family of mallard ducks, a doe with her tiny fawn and a huge white egret all by Black Ash Creek," she says. "I think Balmoral Village will be the retirement village that will be the example that will be used for many retirement places in the future."
The Condos at Balmoral Village are now taking reservations for our opening this Fall. Take advantage of pre-construction pricing and best suite selection today. Contact Jessica with our Royal LePage Sales Team, jryerse.rlp@gmail.com, 705-445- 5520. X 302 or register here.